We Are Leading International Company In The World
Certalpha, (a division of Paramountalpha Technologies Pvt Ltd) is a consulting firm providing Business Systems, Training, Process Consultation, Product Consultation, Third Party Audits and Certification Services.
We have domain expertise for ISO Management Systems, Product experts for Product Certifications and Create a perceive approach in training from the scratch. Our training strategy is built to achieve a goal in an organization.
We keenly analyze and select our consultants in order to offer our customers foremost quality of expertise together with extensive experience of industry practices.
Certalpha is a consulting firm that provides solutions for your Management Systems. Our dynamic team has been helping companies to achieve and maintain their ISO Certifications. We have a compelling team of consultants who are experts in consultation & certifications.

We deliver high-quality service with a complete focus on customer satisfaction and time-bound. As a trusted partner, we go beyond consulting and educate our customers to witness
Our vision is to become one of the leading consulting firms that must make a positive difference in advice. Operate at the global level by maintaining our intransigent principles and adding tangible value to all stakeholders.
Our mission is to establish long-term strategic relations with our customers. We will continue to be recognized as a recognized leader in the timely and superior delivery of consulting services through a multidisciplinary approach.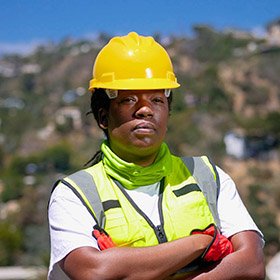 Jenny Smith
Head Engineer (US)
George Doe
Head Engineer (CN)
Maria Jay
Head Engineer (AU)
We have highly skilled consultants with excellent knowledge and expertise in ISO Standards, Product Standards, and other International Standards. We are the only consulting organization that focuses on customer satisfaction and time-bound.
Our first customer is still our customer because of the quality of services they get, year after year. By putting our clients at the guts of everything we do, we are proud that we are still supporting our very first business client.
Committed To Keep Our Client Work On Priority
we are assured to provide the highest level of consulting services and in-depth insights.
As a consultancy, our business model is to provide autonomous advice to clients.